DISTINCTIVE ASPARAGUS WITH A PROPER BACKGROUND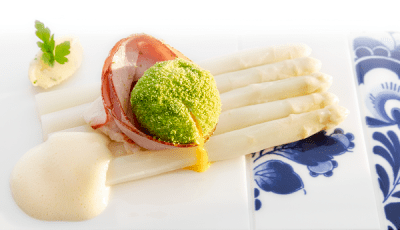 Good, responsible, fresh, artisanal and tasty asparagus.
The proper amount and sorting of asparagus, a perfect uniformity and a product as fresh as possible; that is what the modern catering sector prefers. Teboza is aware of this and always delivers asparagus in accordance with the desired specifications. So, made to measure!
The Teboza asparagus are on the menu of renowned national and international restaurants.