TEBOZA: ALWAYS ON THE MOVE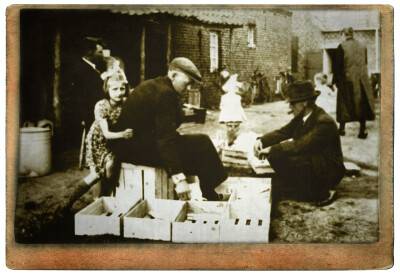 The foundation for the current company was laid by Lodewijk Teeuwen during the years after World War II. He started at the Zandberg in Helden by producing asparagus; the poor sandy soil at this location was perfect for this. Anyway, Teeuwen was not the only one: due to the suitable soil and the great demand for exclusive products in the 1950's, a large number of family-run businesses started the cultivation of "the white gold".

In 1969 the asparagus company of the Teeuwen family was transferred to the next generation: son Math took over his father's company. In addition to growing asparagus, in 1976 he started the cultivation of asparagus plants. The production thereof was extended slowly but surely. In 1995, the first product cultivation was started abroad. Five years later, in 2000, Teboza started research or ennoblement.

Meanwhile the third generation is involved in the company in the person of Will Teeuwen. Under his management Teboza themselves also started to take care of sales of the asparagus. Hence, today Teboza is a family-run business with a 100% focus on and passion for asparagus, being active throughout the chain. Teboza is involved in the development of new asparagus varieties, the cultivation and sales of asparagus plants, as well as the cultivation and sales of fresh asparagus. Thus Teboza is a serious, reliable partner for seed producers, other asparagus producers and various national and international retailers.