FOR OWN BRAND AND CUSTOMISATION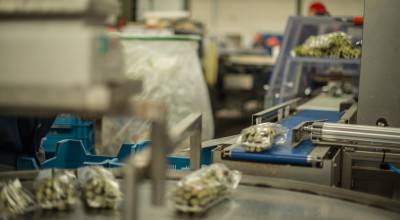 Specialist in packaging and processing of fresh asparagus
Teboza has specialised in the packaging and processing of fresh white and green asparagus. Both large and small orders can be produced. Our production process is based on the customer's wishes and aimed at an efficient, food-safe and swift processing of the asparagus. Asparagus harvested in the morning are ready for customer-specific shipment to customers throughout Europe, in the afternoon.
Our team is flexible ready to serve you seven days per week. Our modern automated packaging lines make Teboza very effective. This allows us to guarantee freshness and always be able to respond to seasonal effects.

The Teboza packaging and processing procedure is in compliance with all duties and requirements regarding hygiene and food safety. The Teboza quality system is leading in the asparagus sector.

Peeled asparagus
The asparagus is a delicious and easy to prepare vegetable, applied by customers in more and more dishes. Teboza makes it even easier for your customers by delivering peeled asparagus. Professional peeling machines ensure that the asparagus are peeled perfectly, ready to be cooked. Nice and easy!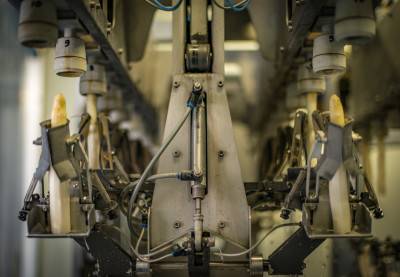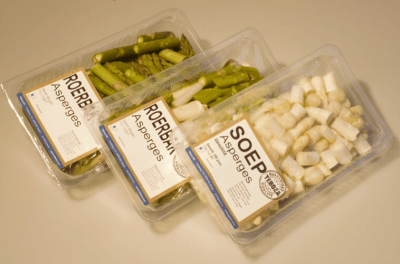 Stir-frying/Fry cooking and Soup asparagus
Teboza's freshly cut asparagus can be prepared easily, rapidly and best of all, they are very tasty. The flavour and freshness are optimally preserved due to swift and skilful cutting and packaging. Pre-heat the ingredients in a pan while stirring or use them to prepare a delicious asparagus soup!
For any cooking inspiration, go to:

Recipes
Barbecue asparagus
Make space on the grill for this exquisite, healthy packet. Using one of these ready-for-use packages, makes barbecuing easy and sensible.